About Edgewood Dental
We've heard the story time and again. A new patient visits our office and they're blown away by the way we treat them. When asked about their previous dental experiences, they say their old office was cold and sterile. Team members and dentists never learned their name. The entire situation seemed impersonal at best and downright unprofessional at worst. Edgewood Dental is different. Dr. Valerie Haughtington and Dr. Vidas Noreika truly care about every patient they treat, and our entire team takes the time to learn about your oral health care needs. You will never feel like you're being pushed through the office as quickly as possible, and we'll always remember your name and treatment plan. At Edgewood Dental of Michigan City, your comfort is our top priority.
We Love Our Michigan City Community
We don't stop making people in the Michigan City community smile when we leave our office. The Edgewood Dental team loves to support local community organizations, and we are always looking for new and better ways to stay involved and make an impact. We are proud supporters of the public schools as well as Marquette Catholic High School in a variety of arts and education programs as well as sports teams. We stay involved with and back the blue by participating with the Michigan City Police Department community programs. We also run a food drive and donate to the local Salvation Army. In short – we do everything we can to make Michigan City a great place to live and work. If you have a community event you'd like us to get involved in, please don't hesitate to give us a call.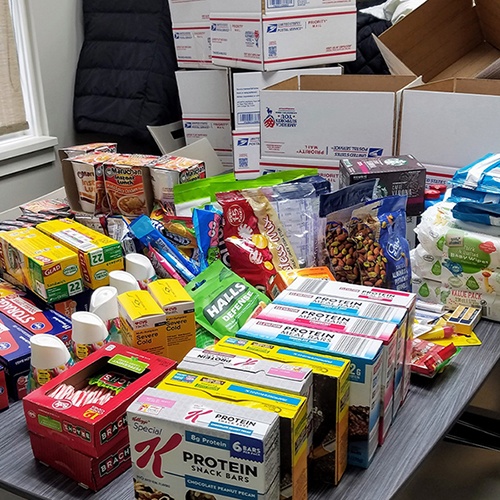 The amazing Edgewood Dental Team pitched in to put together some care packages to be delivered to our troops! #WeSupportOurTroops
More to Explore