Dental Insurance – Michigan City, IN
Achieve Optimal Oral Health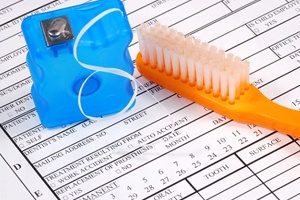 Besides brushing and flossing, regular dental care is crucial to maintaining optimal oral health. The American Dental Association recommends scheduling a cleaning and checkup at least every 6 months, but many people skip visiting their dentist because they are concerned about the cost. You don't have anything to fear because we believe everyone deserves a healthy, beautiful smile. We proudly accept your dental insurance in Michigan City to keep our services within your budget.
How Dental Insurance Works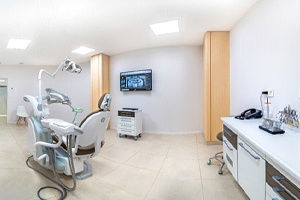 You pay monthly premiums for a policy that offers discounted rates for common services your teeth and gums need to stay healthy. Although every plan differs, most policies include:
100% preventive coverage
80% minor restorative coverage
50% major restorative coverage
You can visit your dentist twice a year for preventive care for only a small co-payment. If a problem arises, you can use your coverage to lower the amount you need to pay after reaching your deductible. We'll help you maximize your annual allowance to keep your treatment affordable.
What is the Difference Between Dental & Medical Insurance?
Dental insurance differs from your medical coverage because there are yearly limits and maximums. Not to mention, your policy will expire at the end of the year. You won't be reimbursed for your premiums or deductibles, and your unused benefits won't accumulate into the new year.
Your dental plan is designed with prevention in mind because research shows it can lessen your risk of common oral health issues. Every $1 spent on prevention can save as much as $50 on restorative services. We'll create a customized treatment plan to stop preventable oral health problems to save money down the road. By utilizing your insurance coverage, you can invest in a healthy smile without draining your wallet.
In-Network VS. Out-of-Network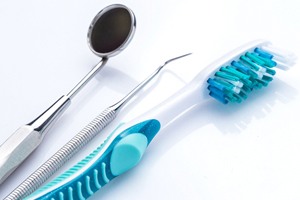 You have the option to choose an in-network or out-of-network dentist. We are proud to work with everyone to help our patients maximize their dental benefits to enjoy affordable services.
In-Network Coverage
Your dental insurance recommends choosing a dentist who is in their network because they are contracted with one another to provide discounted rates. We are in-network with several leading dental insurance companies, including:
In-network with:
Assurant
Sun Life Financial
Many More
Out-of-Network
Although it's recommended you visit an in-network dentist, you have the freedom to choose any dental practice that accepts your coverage. You can still use your benefits if they are out-of-network by paying the difference between the dentist's fees and your allowable amounts. We also accept out-of-network patients. We'll work on your behalf with your insurance company to file the necessary claim forms, so you have one less thing to worry about.
Schedule an Appointment Today
Dental insurance can be a pretty confusing topic, but you don't need to navigate your policy alone. Your knowledgeable dental team will be by your side. If you have a question about your benefits or need to schedule an appointment, contact our office today.