Six Month Smiles – Michigan City, IN
Straighten Teeth in Less Time for Less Money!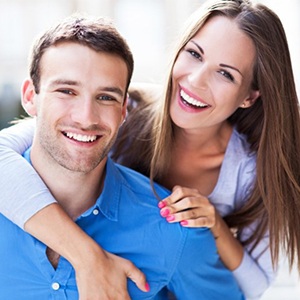 When it comes to orthodontics, you don't have to settle for the traditional process that's been around for decades. Advancements in orthodontic technology allow treatments like Six Month Smiles to straighten teeth in less time and at a lower cost! This accelerated orthodontic solution is meant to target specific areas of your smile, therefore reducing the time dramatically compared to traditional methods.
To learn how the dental experts at Edgewood Dental work to make your smile straighter and more attractive, keep reading! Afterwards, you just might want to contact our office to schedule an appointment and make your smile dreams a reality!
How Six Month Smiles Works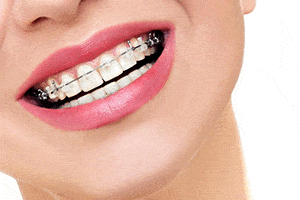 With traditional braces, dentists attach brackets to all teeth, causing all of them to shift over time. On average, this process takes a minimum of 18 months to complete and as long as 36 months for more complex cases. In contrast, Six Month Smiles is meant to focus only on the teeth visible in your smile, sometimes referred to as the "social six."
Furthermore, this system utilizes clear brackets and tooth-colored wires in order to blend in more effectively with your smile. This is similar to other orthodontic treatments that use clear aligners, allowing you to maintain your professional appearance while still undergoing orthodontic treatment.
What Six Month Smiles Corrects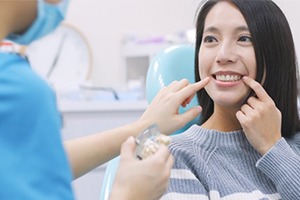 While this treatment is mainly for cosmetic purposes, it can still correct a wide variety of issues quickly and effectively. After scheduling an orthodontic consultation, the dentist will be able to determine if Six Month Smiles is the best option for you. Eligible candidates are able to correct:
Large gaps in front teeth (diastemas)
Crowding teeth
Off-centered teeth
Minor cosmetic issues like gaps in neighboring teeth
The Many Benefits of Six Month Smiles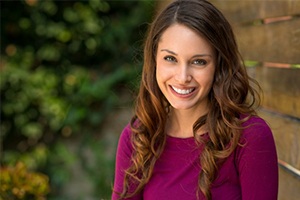 It's amazing what having a more attractive smile can do for your confidence. A well-aligned smile is often considered more attractive to most people and often associated with a positive personality and professional credibility. If you rely heavily on your appearance for your work, having a beautiful smile can make a big difference.
Patients using Six Month Smiles can also benefit from:
Saving money on orthodontic visits
Greater ease when practicing oral hygiene
Less time wearing braces (i.e. changing your diet and brushing habits)
Smiling with confidence thanks to more subtle hardware being utilized
Short treatment time overall compared to traditional orthodontics (most treatments last only six months)
You don't have to settle for an imperfect smile just because traditional braces have a lengthy treatment time. Contact our office today to see if fast braces in Michigan City are right for you!