Aetna Dentist – Michigan City, IN
Learn More About the Benefits of Aetna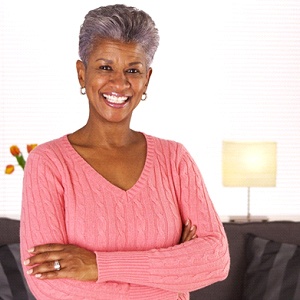 Edgewood Dental is pleased to provide many ways for patients to pay for their dental care. We understand that various treatments and procedures can be costly, causing many families to decide between regular oral healthcare or groceries for the next month. We never want anyone to feel as if they must decide, which is why we are in-network with multiple insurance companies. As an Aetna dentist in Michigan City, we can ensure you pay the lowest possible price for the services you receive in-house. Not only will this help you to stay within your budget, but you can worry less about any potential problems that might arise along the way. Contact us today to find out how we can help you maximize your benefits this year.
Aetna Coverage Availability & Fees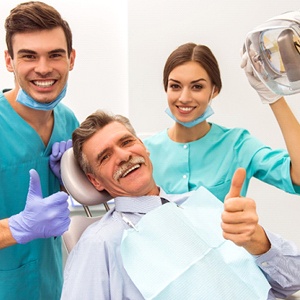 Aetna dental insurance in Michigan City is similar to other companies in that they are designed to encourage preventive care. When enrolling in one of their plans, you will discover the premiums, deductibles, and annual maximums vary but the coverage levels look somewhat the same:
80-100% preventive services
70-80% minor restorative services
50-70% major restorative services
By keeping your regular six-month checkups and cleanings, you can take better care of your oral health year-round while also minimizing your risk for tooth decay, cavities, and gum disease – all of which require restorative dental care to fix. However, should you discover a problem at any point, you can trust that your dental insurance company will be there to assist. Once you've met your deductible, your insurer will step in to begin paying more of the cost. As a result, you'll keep more money in your pocket while obtaining exceptional service toward a healthier smile.
This is just one of the great benefits of seeing an in-network professional. While you have the option to see someone out of network, you will likely be responsible for paying more of the upfront cost for the services you receive. However, when choosing to see someone who is in-network with your insurance company, you'll save much more year after year.
Meet Brie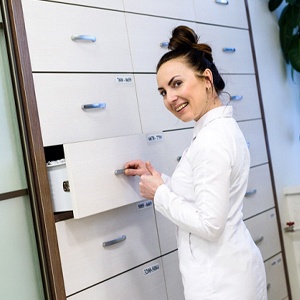 As a valued member of the Edgewood Dental team for 23 years, Brie completed her education at Ashworth College and has received training as a dental office assistant. A bright and shining face in our dental office, she is always willing to help patients with their dental insurance questions and concerns. As a mother and grandmother, she understands the worries that can come with trying to pay for dental care, which is why she is here to ensure you have all the information you need to make a decision that is right for you. Need help to identify whether you're covered for a particular treatment? Unsure how you can get the most out of your benefits before they expire? Want someone else to handle the necessary paperwork and claims filing? Brie is happy to assist and make your visit stress-free and more enjoyable.