Dental Implants in Michigan City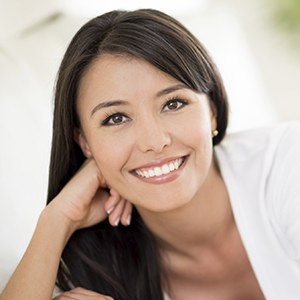 While traditional tooth replacement options like fixed bridges and removable partial and full dentures still offer adequate restoration for missing teeth, there are numerous advantages to dental implant supported prosthetics. Like the natural root structure of teeth, dental implants anchor replacement teeth into position. They also provide the necessary stimulation to maintain natural soft tissue volumes and jawbone density. If you're missing a single tooth or a full arch of teeth, dental implant supported restorations may be an excellent treatment option. Contact Edgewood Dental in Michigan City to schedule a dental implant consultation. Our skilled dentists, Dr. Valerie Haughtington and Dr. Vidas Noreika are happy to provide the entire dental implant placement and restoration process in one convenient location, and we welcome patients from all nearby communities including Trail Creek and Long Beach.
Planning for Implant Tooth Replacement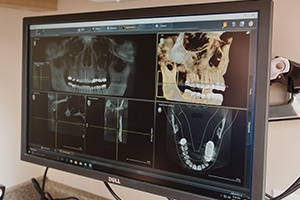 The first step in the dental implant process is treatment planning. We use our state-of-the-art 3D cone beam scanner to capture a panoramic image of the entire jaw and how all of the structures work together. This allows us to find the perfect position to safely place the dental implant post. We can also use our 3D imagining system to design the perfect tooth replacement restoration.
Dental Implant Placement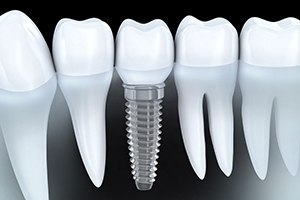 Once we have the dental implant surgery planned, you'll visit our office for this first stage in the process. We'll place an incision in the gum tissue. Then, we insert the implant post into the jaw. Over the course of several months, this implant fuses with the jawbone mimicking the natural function of tooth roots. Once the implant has fully fused with the jaw, you'll return for your tooth replacement.
Implant Supported Dental Restorations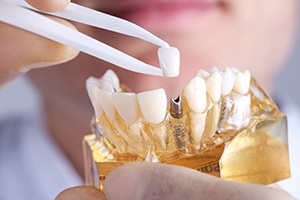 Depending on the number and location of missing teeth, we may offer you a dental implant crown, bridge, or denture. Each of these restoration options is custom crafted to look, feel, and function like your natural teeth. Dental crowns are attached to a single implant post to replace individual teeth, and in some cases, we may use a single implant post to support two replacement teeth fused together. Fixed bridges are connected to two implants, one on each end. Partial and full dentures can typically be anchored to four strategically placed implants.