Emergency Dentist in Michigan City, IN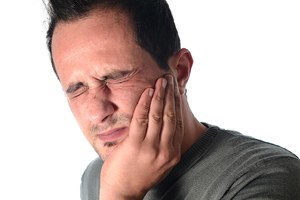 Dental emergencies are scary -- they usually take you by surprise and you may find it difficult to think clearly right after one happens to you or a loved one. In these cases, having an emergency dentist in Michigan City to call on can help a lot. And guess what? We are pleased to help patients with urgent dental situations get out of pain and on with their lives. Keep reading to learn more about emergency dentistry and how we're here for you when you need us most!
What Counts as a Dental Emergency?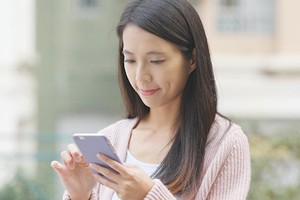 A dental emergency is anything that has broken, is bleeding, or is causing you pain in your mouth. This is a situation that requires prompt attention and treatment from your dentist. Some of the most common dental emergencies include:
A toothache or abscessed tooth
A broken or dislodged tooth
A knocked out tooth
Something lodged between teeth
A broken filling or crown
This list is not exhaustive and does not represent all the situations that could count as an emergency. In general, if you feel like something is off with your oral health, you should call our office right away.
What to Do after a Dental Emergency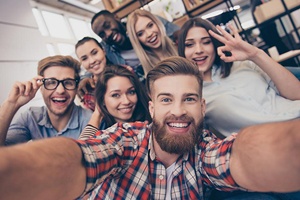 Don't try to be brave after a dental emergency. Seeking prompt professional attention is crucial for saving your smile. When you get in touch with our office, you will speak with a dental professional who will ask you about the details of the situation and provide important first aid tips. We will then schedule a time for you to come in as soon as is necessary given the urgency of your situation.
For your convenience, we have listed some important next-steps to take after you experience a dental emergency.
Rinse your mouth out with warm water to soothe the area and remove any loose shards that may remain.
Rinse off a knocked out crown, store it in a cup of milk, water, or the empty socket, and get in touch with us right away. Reattachment is usually not possible after the tooth remains outside of the gum line for 1 hour.
Take an over-the-counter pain medication to ease discomfort for a toothache until you can reach our office. Remember this is only a temporary solution for dental pain.
Reduce swelling by applying an ice pack in 10-minute intervals to the affected cheek (10 minutes on, 10 minutes off).
How to Avoid Dental Emergencies
While there is no way to guarantee that you will never experience a dental emergency, there are some steps you can take to reduce the risk that one will happen to you. Performing excellent oral hygiene habits at home will help you avoid cavities which can turn into emergencies later on. With regular preventive visits to the dentist, you can also ensure that any issues are detected as soon as they occur. Early detection is key to avoiding surprise toothaches, faulty dental work, and other potential emergencies.
But, even if you follow these tips and still end up injured or in pain, you know what to do! Get in touch with the "dentist near me" you'll be searching for right away for prompt, smile-saving treatment.