Advanced Dental Technology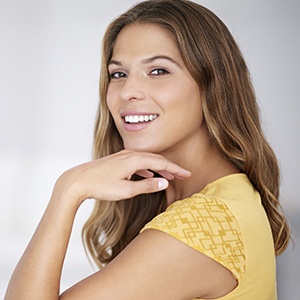 Technology has made almost every aspect of daily life easier. Most of us walk around with phones in our pockets that are more powerful than desktop computers from five years ago. At Edgewood Dental, we know the importance of staying at the forefront of the field. Whenever a new dental technique or technology comes along that we know will improve the quality of care for our patients, we invest in these innovations. If you'd like to find out more about dental technology, please don't hesitate to contact us in our Michigan City office. We welcome patients from all surrounding communities including Beverly Shores and Pottawattamie Park.
Intraoral Camera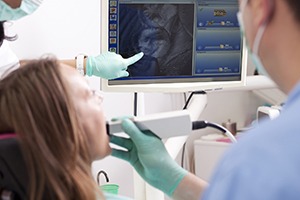 One of the struggles dentists have had for years is helping patients understand just what's wrong with their tooth and how we can fix it. Intraoral cameras allow our team to capture photos of damaged or decayed teeth in order to show our patients exactly what we're talking about. We use a small camera about the size of a pen to take photos of your teeth. We can show you these images on our chairside computer monitors in order to better explain any concerns or potential treatment options.
Digital X-Rays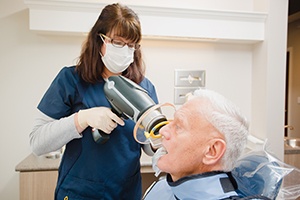 What intraoral photography has done for the visible parts of the teeth, digital x-rays do for the inner parts and those not immediately visible below the gum line. We capture these digital images. Then, we display them on our chairside monitors. Patients can clearly see areas of decay and damage, so we can better explain their potential treatment options. This allows our patients to make truly educated treatment planning decisions that they will feel completely confident in. Additionally, the digital files are easily transferred to specialists, dental labs, and insurance providers as necessary to expedite treatment, and we have access to these x-rays year after year for comparison.
Laser Cavity Detection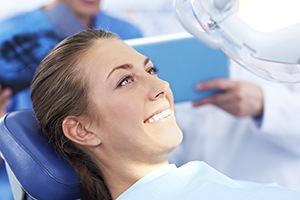 Thanks to laser cavity detection, our team is able to discover even the earliest signs of tooth decay. A concentrated beam of light will be used to analyze the thickness of your enamel, and it will quickly reveal even the slightest indication of thinning. With this information, your dentist will be able to apply conservative treatments that will prevent the tooth from developing a cavity, saving you from having to get more involved (and potentially expensive) restorative work.
Cone-Beam Scanner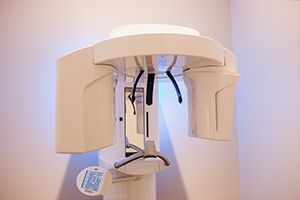 The traditional flat x-rays that show just one area of a patient's smile have dramatically improved our diagnosis and treatment planning abilities. However, there are some situations where a complete, 3D image of a tooth or the whole smile can be a vast improvement. We use the Orthophos SL-AID conebeam scanner in order to better understand the inner workings of our patients' smiles when planning for advanced procedures like dental implant placement, root canal, and tooth extractions. These high definition scans give us a clear picture of how best to offer our patients treatment that completely renews the form, feel, and function of their damaged smiles.
CEREC Digital Impression System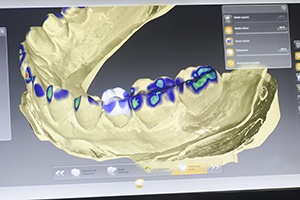 In addition to giving us the capability to complete a dental crown, bridge, or other restoration in a single visit, our CEREC system has also significantly streamlined the treatment process for traditional restorations completed by our labs. We use the digital impression system associated with our CEREC technologies to improve this process. Because CEREC impressions are digital, we can transfer them instantly to our lab rather than mailing the physical impressions. This allows a significant reduction in treatment time as the lab specialists are able to begin crafting the custom restoration right away. Digital capture also creates a much more precise impression of the bite, making it possible for the lab to create a higher quality restoration for our patients.