Meet our Friendly, Experienced Dental Team
Brie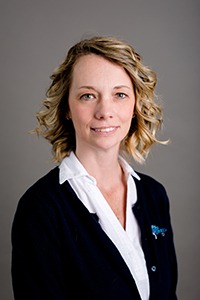 Brie hails from here in Michigan City, and she's been a part of the practice for 23 years and counting. She received her education from Ashworth College and has undergone training as a dental office assistant in the past. She loves the friendly atmosphere of our office!
Brie is married and has three children, three stepchildren, and four grandchildren. When she has free time, she enjoys cooking, reading, and spending time with her wonderful grandchildren.
Something interesting about Brie: She has five chickens!
Christine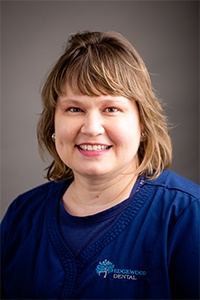 Christina received her education from Indiana University, and she started working in the dental field around 27 years ago. Today, she has been a part of the Edgewood Dental team for 15 years and counting. She enjoys being able to impact patients' dental health through her work and help them achieve optimal overall health.
Christina is from right here in Michigan City, and she has two teenagers and one dog. She is a big sports fan in her free time and enjoys doing outdoor activities and going to the beach as well.
Cindy
Cindy has been working in dentistry for an impressive 42 years so far, and she spent the last 20 of them right here in our office. Originally from Alloway, NJ, she attended Camden College and also trained in periodontal therapy at the University of Pennsylvania. She has taken several continuing education courses over the past 40 years! What she enjoys most about the work she does getting to know the patients so well over time.
Cindy has six children and 19 grandchildren. Her hobbies include gardening, beach combing, and spending time with her grandchildren.
Something interesting about Cindy: She is a Jersey Girl through and through! The Jersey Shore is her happy place.
Ketra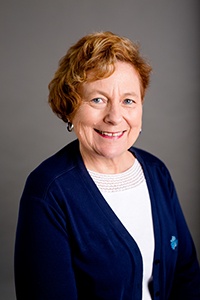 Ketra has been a member of our team for an amazing 41 years so far! She attended the Indiana University School of Dental Hygiene and is certified in AED/CPR. She has also participated in Leadership La Porte County, a non-profit organization that promotes community leadership. Her favorite part of the job is being able to interact with patients!
Originally from La Porte, Ketra has two grown children, three dogs, and one cat. When she isn't busy at the office, she enjoys volunteering for good causes, reading, and kayaking.
Something interesting about Ketra: Dr. Noreika was actually her patient when he was young! She also won the National PTA Advocates for Children Award in 1997.
Jen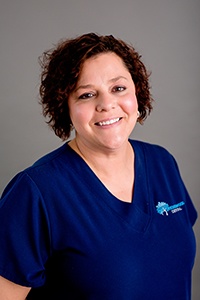 Jennifer has been working alongside Dr. Haughtington for 21 years now, having spent 27 years in the dental field as a whole. She attended IUSB for her college education and is certified in CPR and ZOOM. She enjoys getting to know patients and seeing their smiles throughout the day!
Jennifer has been married to her husband Howard for 22 years and has three children, as well as two dogs. There's nothing she loves more than spending time with her family when she's not busy at work.
Lisa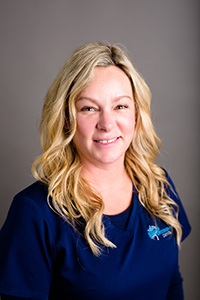 Rhonda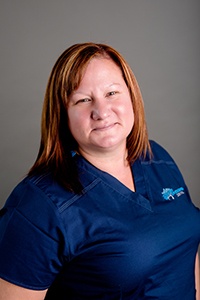 More to Explore