Dentures – Michigan City, IN
An Effective Way to Restore Missing Pearly Whites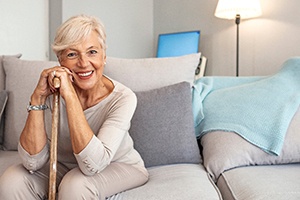 If you're struggling with gaps in your smile, you aren't the only one. Roughly 120 million Americans are also missing teeth, which can make it difficult to eat comfortably or smile confidently. Fortunately, our team at Edgewood Dental can fully restore your pearly whites with dentures in Michigan City. With the advancements in dentistry, you'll be able to enjoy custom-fitted and natural-looking replacement teeth that can last much longer than those in the past. Read on or give us a call if you'd like to know more about dentures today!
Who Is a Good Candidate for Dentures?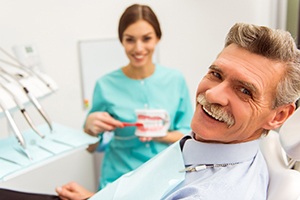 Are you unsure if you're eligible to get dentures? If you're missing teeth but have good oral health, then you're likely a good candidate for this restoration treatment. The only way to know for certain is by scheduling a consultation with us. Our team will evaluate your dental situation, understand your smile goals, and determine the best way to restore your missing pearly whites. This will also give us a chance to detect any developing issues we'll need to address beforehand, which may require you to get preliminary treatments like gum disease therapy or tooth extractions.
Types of Dentures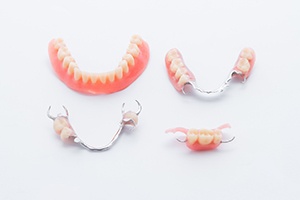 There are several kinds of denture options to consider. Here's what you can expect from each when restoring your smile:
Partial Dentures
This treatment can replace several missing teeth simultaneously. Partial dentures are especially beneficial for patients who are struggling with moderate tooth loss and still have other remaining pearly whites. These restorations use a gum-colored base to support the new teeth, keeping them firmly in place with a subtle metal framework.
Full Dentures
If you're missing entire rows of teeth, then full dentures are an effective and popular solution. These custom-made prosthetics are designed to fit your exact smile specifications through natural suction, denture adhesive, or both. Not only do they look and feel like natural pearly whites, but they can easily last several years with proper maintenance.
Implant Dentures
Unlike traditional ones, these restorations are directly anchored to your jawbone via dental implants. With these titanium posts serving as your new permanent roots, you'll be able to enjoy extremely stable and natural-like dentures. They'll also help preserve your jawbone, prevent further tooth loss, and can typically last 20 years or more.
The Benefits of Dentures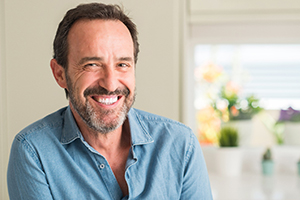 With various options available for dentures, you can be sure to enjoy multiple advantages of restoring your missing teeth. These benefits include:
Completely personalized, lifelike restorations.
Improved biting power (around 80% or more with implant dentures).
Replacement teeth that seamlessly blend with the rest of your smile.
Easy cleaning and maintenance.
An effective solution that has a lifespan of 10 years or more.