January 2, 2018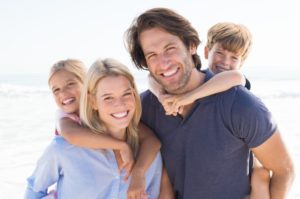 Your oral health is very important to you, which is why the process of choosing the right professional to deliver care can be a daunting and stressful task. That's why your family dentist in Michigan City has decided to weigh in to help make the selection process easier. This is done by providing the criteria that you should use in determining which provider is the best fit for you. Continue reading to learn what these are and ease your anxieties.
What to Look for in Your Dentist
Here are some helpful tips to guide you in choosing the right oral expert to work with:
Credentials – The dentist who delivers your care should have the credentials necessary to provide the types of services that you need.
Experience – Equally as important as credentials is experience. Your dentist should be familiar with working with an array of populations and situations. This gives you the confidence to put your trust in his or her hands.
Family Practice – If you have a family, the professional you choose should be able to care for everyone. The last thing you want to have to do is drive all over town to get everyone to their respective appointments.
Patience – One of the most valuable intangibles of your new oral expert should be patience. When you make the right choice, you'll be able to ask as many questions as you need to understand procedures, and if you have children, he or she will have the skills and understanding to accommodate them.
Environment – You may be apprehensive about making dental visits. One thing that helps is for the environment to be one that makes you and your family feel safe, comfortable and welcome.
Convenience – With your busy life, it's important that you choose a cosmetic dentist in Michigan City who is conveniently located.
Why is It So Important to Find a Dentist?
It's important to find the right dentist because your oral wellness has far more impact than just your smile. It serves as a window into your overall health. Therefore, if your mouth, teeth and gums are healthy, you have a far greater chance of experiencing balance throughout the rest of your vital parts.
And once you locate the right professional, you should immediately take advantage of the semi-annual visit so that you can receive a cleaning and checkup. These two services will ensure that your oral cavity is thoroughly cleaned and that there is no impending danger looming in the shadows.
To learn more about how a dentist in Michigan City can guide you and your entire family through the world of excellent oral health, just give your local professional a call to schedule your first appointment.
About the Author
Passionate about the field of dentistry since the age of 10, Dr. Valorie Haughtington received her undergraduate degree from Purdue University and then went on to earn her Doctor of Dental Surgery degree from Indiana University School of Dentistry. Caring for patients from age one to 99, Dr. Haughtington practices at Edgewood Dental and can be reached for more information through her website.
Comments Off

on A Family Dentist in Michigan City Gives Tips for Choosing the Right Dentist
No Comments
No comments yet.
RSS feed for comments on this post.
Sorry, the comment form is closed at this time.