November 22, 2019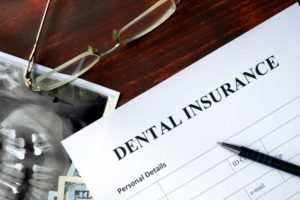 Everyone likes saving money. No one likes losing money. These are two almost universal truths. However, close to 97 percent of people with dental insurance end up losing money without even realizing it once the year ends. This is because any unused benefits do NOT roll over into next year's plan. To avoid losing money once 2020 rolls around, let's talk about how you can maximize dental insurance benefits.
Meet Your Yearly Maximum
Your yearly maximum is the highest dollar amount that your insurance company will pay for your dental care within the calendar year. For dental insurance, this amount is usually around $1,000. That's more than enough to cover two checkups and cleanings, as well as some minor restorative work like fillings. As mentioned earlier, about 97 percent of people don't even come close to meeting their yearly maximum. So, visit your dentist and don't waste coverage you've already paid for!
Don't Waste Your Deductible
A deductible is the amount you have to pay out-of-pocket before your insurance company will start paying for your care. Dental insurance deductibles are often extremely low, usually around $50, so they're incredibly easy to meet after one appointment. Once you meet your deductible, you can visit your dentist as often as you'd like (up until you meet your yearly maximum) and get all the care you need taken care of.
Don't Let Dental Problems Get Worse
The whole focus of dental insurance is on preventing oral health problems. Unlike general medical issues, dental health problems do not go away if you leave them alone. More often than not, they actually worsen.
For example, let's say you have a tiny cavity, and, for whatever reason, you've been putting off getting that filling you need. Eventually that decay could spread to the sensitive inner portion of your tooth, resulting in a raging toothache. Once it reaches that point, you might need a root canal or even a tooth extraction. Both of these procedures are covered less by your insurance than fillings, meaning you'll have to pay significantly more out-of-pocket. For this reason, you're going to want to attend your checkups twice a year to catch and treat these issues promptly.
Now you understand how you can accidentally lose money without realizing it once the new year rolls around. You also know how to not waste those benefits, so go schedule that next appointment with your dentist!
About the Author
Dr. Valerie Haughtington graduated from the Indiana University School of Dentistry for her Doctor of Dental Surgery degree. Now, she practices at Edgewood Dental in Michigan City, which is in-network with many major insurance plans, including Delta Dental, Cigna, and Aetna. To book your next appointment, click here or call (219) 898-4545.
Comments Off

on Have You Maximized Your 2019 Dental Insurance Benefits Yet?
No Comments
No comments yet.
RSS feed for comments on this post.
Sorry, the comment form is closed at this time.