January 2, 2020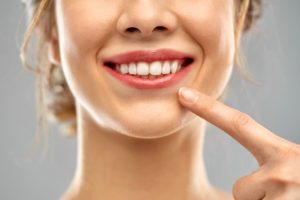 It's a brand-new decade, which means it's time to focus on how you can better yourself in 2020. Maybe you want to read more books or work out more often. Perhaps you want to be more confident in how you look. Luckily, your dentist can help with that last one! If you have crooked teeth that you want to get corrected, your dentist offers Six Month Smiles and Invisalign in Michigan City. Keep reading to learn how these treatments can straighten your smile and up your confidence in 2020.
How Invisalign Can Help
Invisalign utilizes a series of clear plastic aligner trays to discreetly shift your teeth into a straighter, more desirable position. You'll wear each set for a couple weeks before moving onto the next one. Each set is designed to straighten a tiny portion of your smile until your entire grin is perfectly aligned. You'll only have to come see your dentist every six weeks or so to receive your new aligners and make sure your treatment is progressing smoothly.
On average, Invisalign treatment takes 18-24 months, compared to the two to three years of traditional braces. You will face no dietary restrictions like you would with braces, since you can and should remove your aligners before eating. The plastic trays are significantly more comfortable than the brackets and wires of braces. To top it all off, your aligners will be practically invisible while you're wearing them, hence the name Invisalign.
Benefits of Six Month Smiles
Maybe you want straight teeth in a much faster time frame than even Invisalign can provide. Luckily, your dentist offers Six Month Smiles, which is a form of braces that focuses on straightening only the teeth that are visible in your smile, also referred to as the "social six." Because treatment is centered on fewer teeth, it can be completed in a fraction of the time of traditional braces.
Moreover, Six Month Smiles uses tooth-colored wires threaded through clear brackets to make them much less noticeable than regular braces. This allows you to maintain a professional appearance while still undergoing the orthodontic treatment you need.
Whether you choose to get Invisalign or Six Month Smiles, your smile can be significantly straight by the end of 2020. Start the new decade off right by correcting your crooked teeth and gaining a smile you can be proud of!
About the Author
Dr. Valerie Haughtington is a Michigan City native who graduated from the Indiana University School of Dentistry with her Doctor of Dental Surgery degree. She then moved back to Michigan City, where she opened the doors of Edgewood Dental. She is thoroughly committed to continuing education in order to provide the most positive and up-to-date experience possible to her patients. She is also certified in Invisalign and Six Month Smiles. To get your smile on the right track in 2020, you can contact her office at (219) 898-4545.
Comments Off

on How to Get a Straighter Smile in 2020
No Comments
No comments yet.
RSS feed for comments on this post.
Sorry, the comment form is closed at this time.